Some Velvet Soccer
September 16th, 2012
Listen out for 'Allies' album tracks on BBC Radio 5 Live Sport, BBC Sport TV, talkSPORT, MNE TV and skySPORTS this month. If you think it sounds like us and have Shazam on your phone, try it out – you may be right.
If your local football club is one of the following, you can also here us over the PA (pre-match) at Arsenal FC Tottenham Hotspur FC, Wigan Athletic FC, Swansea City AFC, Plymouth Argyle Football Club, St.Helens RFC, West Bromwich Albion FC, Wolves FC, Walsall FC, Ross County FC, Falkirk FC and St Johnstone FC amongst others.
Tell us on Facebook if you catch us.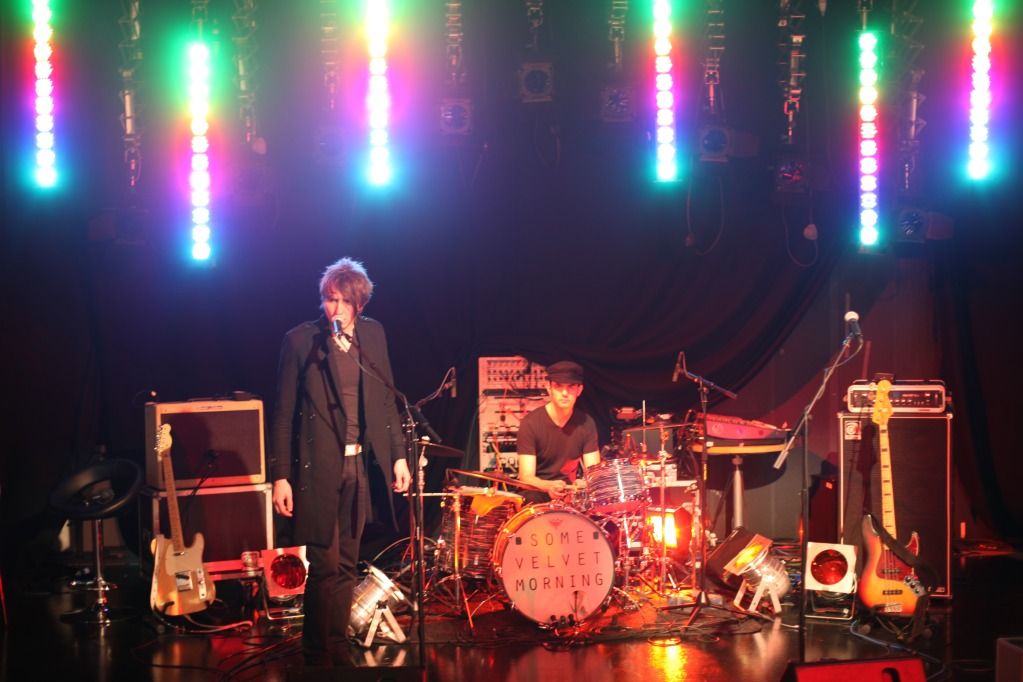 Gavin and Rob at soundcheck for ESPN's 'Talk Of The Terrace'.
Back to News