SVM at the Fish Factory
April 15th, 2015
The new material is really taking shape now. It has been a slow birth but we think you will be happy with the results. Here's Des and Gavin working on an arrangement in the studio.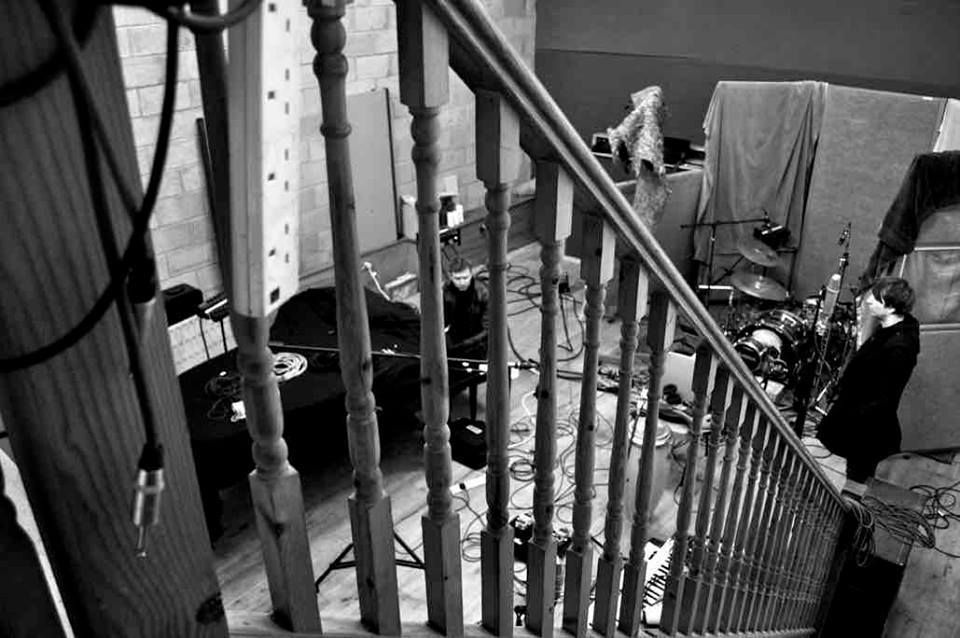 One of the great things about working in the studio is seeing a song take shape from a basic idea into a full blown production. Here is Gavin preparing for another take.
Nearly all Some Velvet Morning records have been recorded at The Fish Factory in Willesden. "Losing My Mind" and "Godless" were made at Mayfair Studios and "Don't Think" was recorded in Brighton at Mike Pelanconi's (aka Prince Fatty) studio.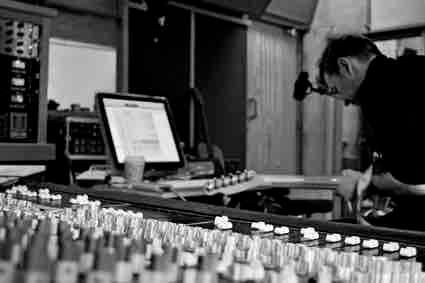 A birds eye view of Rob in the studio. We often have microphones mounted high to capture the room and a big drum sound. Rob uses a 1966 Ludwig Supraphonic Snare, the same model used by John Bonham from Led Zeppelin.
Back to News