Some Velvet Morning Join Demonstration In London
September 8th, 2014
"I try to tear myself away I'm gripped by the news.
The first to die in times of war is the truth.
Godless."

Des and Gavin added their voices today to the 150,000 people in Central London calling for the UK to stop arming Israel.
Here's a picture of the march, taken by Des today.
Join the band in a discussion about the event on Facebook here.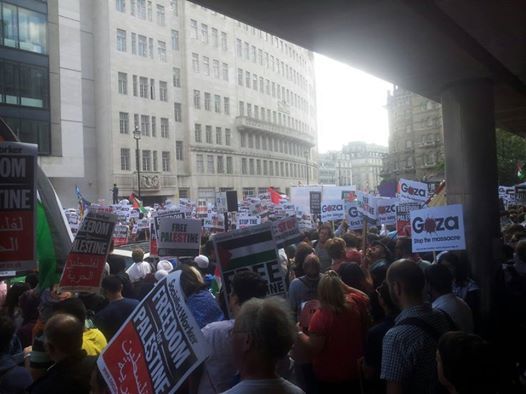 Back to News